Select size
Dont miss out, only left in stock
---
Unisex Daily Cap, White
A Simple, Classic And Effective Look. This Understated Adidas Cap Is Perfect For Everyday Wear. Put It On And Start Your Day.
A Full Cotton Ball Cap For The Daily Routine.
Ensures Perfect Custom Fit
The Daily Cap: An Everyday Essential For All. Blending Adidas Training Heritage And Contemporary Fashion, This Unisex Cap Is A Basic Essential For Anyones Wardrobe. Made From 100% Cotton, It Features A Medium Curved Crown And Visor In Classic Baseball Shape, A Printed Logo, And A Snapback Closure For The Perfect Fit.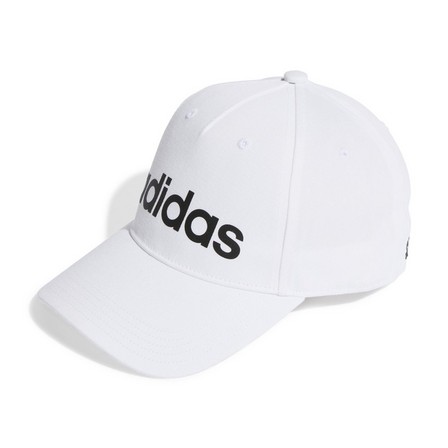 SPECIFICATIONS
Composition:
Stand For A Classical Baseball Cap Which Is Always On Trend
A Medium Curved Crown And Visor
Classic Curved Visor With 6 Panel
Baseball Shape
Printed Logo
100% Cotton
Made Of 100% Cotton
Casual, Adjustable Baseball Cap
Preformed Visor
Adjustable Rear Placket With Metal Clip
Six Panel Construction
Soft Feel
Care Instructions
Bleaching Instruction: Do Not Bleach
Extra Care Instructions: Do Not Use Fabric Softeneruse Mild Detergent Onlywash With Like Colors
Ironing Instruction: Do Not Iron
Professional Care Instructions: Do Not Dry Clean
Washing Instruction: Machine Wash Cold Delicate Cycle